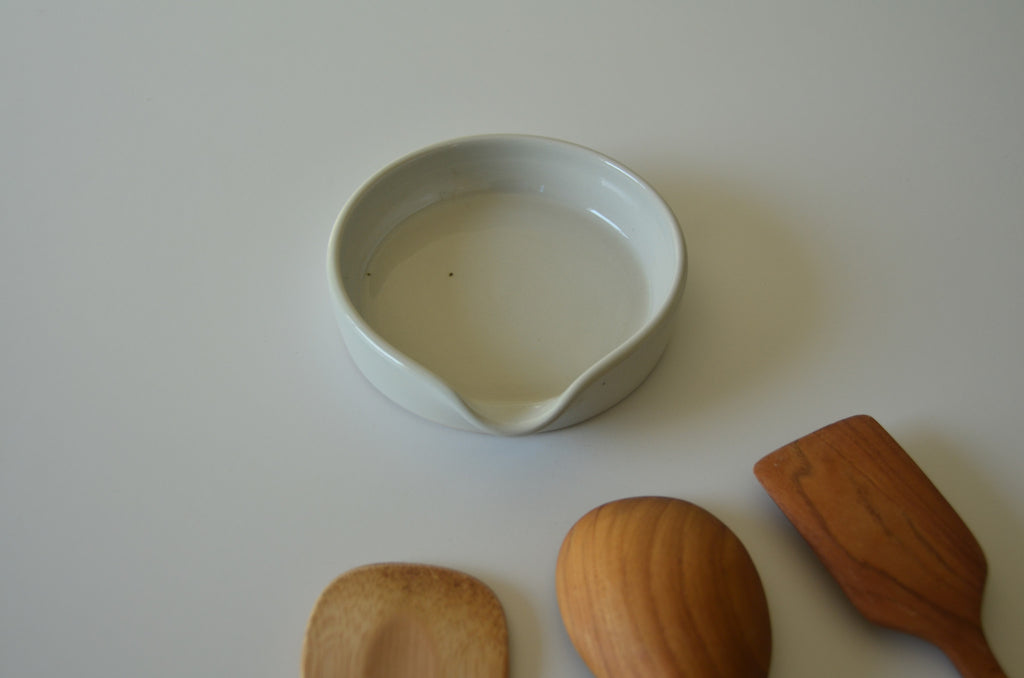 This week, we got to ask questions to Nobuhito Nishigawara, the maker of those simple yet aesthetically pleasing tableware found on our site!
the Tableware Curators: Hi Nobu, do tell us a little bit about yourself and your background with ceramics.
Nobuhito Nishigawara: Hello guys. I'm Nobuhito and I'm currently based in Orange County, CA. I grew up in Japan where I took my first pottery class. My serious interest in ceramics began when I studied with artist, Sadashi Inuzuka at Frasier Valley University College in Canada. After which, I went to Kansas City Art Institute where I was an assistant to world renown potter, Ken Ferguson. I continued my studies with grad school at Arizona State University, studying with artist, Kurt Weiser. All of these artists among others were influential in developing my interest in ceramics.
TC: What do you love so much about pottery?
NN: I love the versatility of the medium. We can create functional and non-functional pieces. I also love the earthiness and playful quality of clay. Working in clay remind me of playing in the dirt when I was young.
TC: What's your creative flow like?
NN: I usually draw a rough sketch of what I'm going to make then I'll work on the wheel. It takes multiple attempts to get the correct form. Once I have the form I want, I make multiple pieces and use them to test the functionality. Finally, if I'm happy with it and no changes are needed to be made, I will create custom forming tools for production.
TC: We love your pieces, they have very clean designs yet are very pleasant on the eyes! What inspires you for your work?
NN: I am inspired by the creation of multiple pieces that will become a part of so many people's daily lives. My line is based on ideas from the Japanese Mingei craft movement; creating handmade, affordable pieces that are made with the intent of being used daily.
TC: Which other ceramicists do you follow very closely?
NN: There are a lot of inspirational artists who use ceramics and I've been directly inspired by artists who I've worked with. Recently, I'm inspired by Tetsuya Otani's work.
TC: Lastly, what would you say to budding ceramicists?
NN: Quantitative practice creates quality. Keep working!
________________________________________________________________________