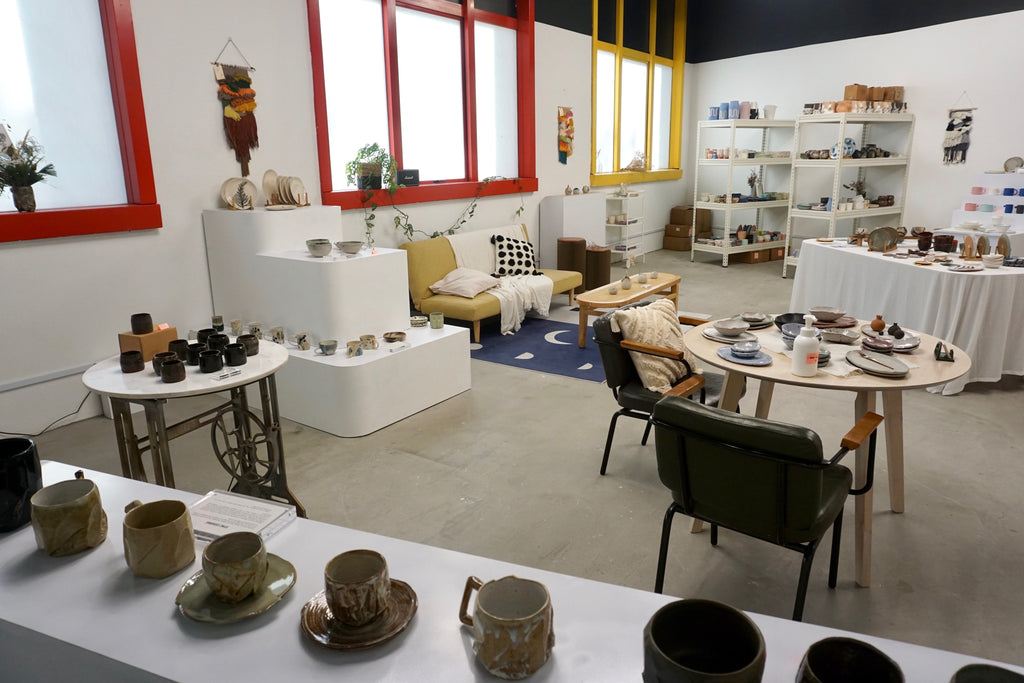 For this year's Open Studio, we decided to change it up a notch and hold a little pop-up shop in a mall on Orchard Road. With a prime location and a long-enough duration (2 months), we knew we had the opportunity to work with more local potters to showcase their talent! Here's the full list of local brands that we managed to work with this time round:
--
A Wild Spin (by Esther Ng)
Clay Blossoms (by Aparna)
Dora Lee
Eastfield (by Megan & Sam)
Esther Ng
 
Field Pottery (by Natalie Chung)
Francis Poon

Hineni Vessels
Janc Ceramic (by Janice Chan)
Jenisse Makes (by Jenisse Lau)
Kara Clay (by Sarah Teh)
Lithops Studio (by Chien Nie)
Lerae Makes (by Lerae Lim)
Macramenian (by Novelisa)
Mossy Potssy (by Bernice Lim)
Noel Huang
Paati Philosophy
Peace of Bake (by Malavika Raghavan)

.
Potek Ceramics (by Dayana Rizal)
.
Serial Kilner (by Gladys Wee)


Springleaf Ceramico (by Lily Kuik)

Synceramic (by Yang Ce)
The Moon the Sea (by Vivian Lam)
Up & Earthy
(by Derrick Fun)