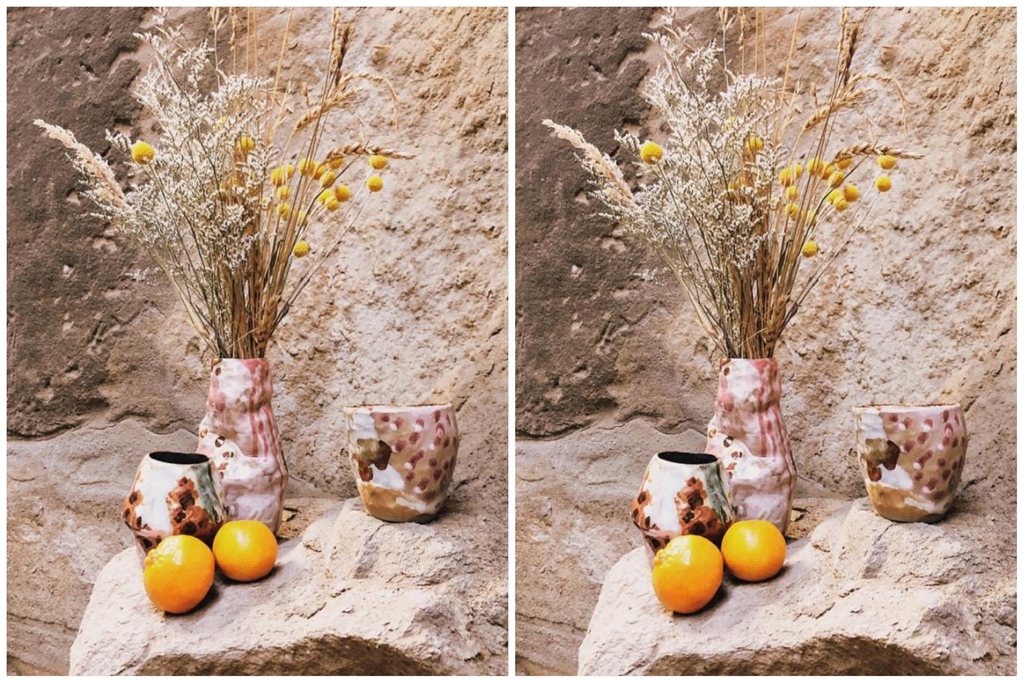 Mesmerised by these drippy / swirling / random colour combinations?
Can't stop oogling at 
Kelly Murphy's
collection on Instagram?
I know I know,
we couldn't too so we decided to compile a mouth-watering visual album for you (
and us)
 out of the photographs we took when we visited her booth at the
Emu Plains Market
 including some of her other works on Instagram. You're welcome!
Kelly at her booth. All those lovely colours - not for the weak-hearted!
Some close-ups of her delightfully-coloured plates
Don't even get us started on her cups and planters!

We couldn't resist and Ly picked out a cup AND a planter for herself!
A wonky hand-built vase with a vintage vase accompanying in the background
Kelly's
Instagram account
is full of her ceramic pieces that feature crazy yet aesthetically-pleasing colour schemes. We had a hard time shortlisting her works to show here, and it was nearly impossible to pick out my favourite picture / colour combination! 
Wall hangings from slabs and pinched vases are part of her collection as well 
Settled for a collage instead since it was simply impossible to pick out only one or two images! Don't you think each piece has an amazing abstract pattern?
Here's a picture of the cup Ly picked out for herself. As for her pot.. she's still vexing over which is the perfect plant for it!

When we placed our order with Kelly, we didn't specify any particular colour combinations as we didn't want to restrict her creativity and product. But, being the typical kanchiong Singaporeans, anxiety and worry set in and we got a little worried when we were about to pick them up - 'What if it's too girly? What if it's too dull?'. Needless to say, all that worry was for nothing!

--
We also managed to sneak in a visit to her cosy shared studio when we were in Victoria to pick up our items. But more on that next time!